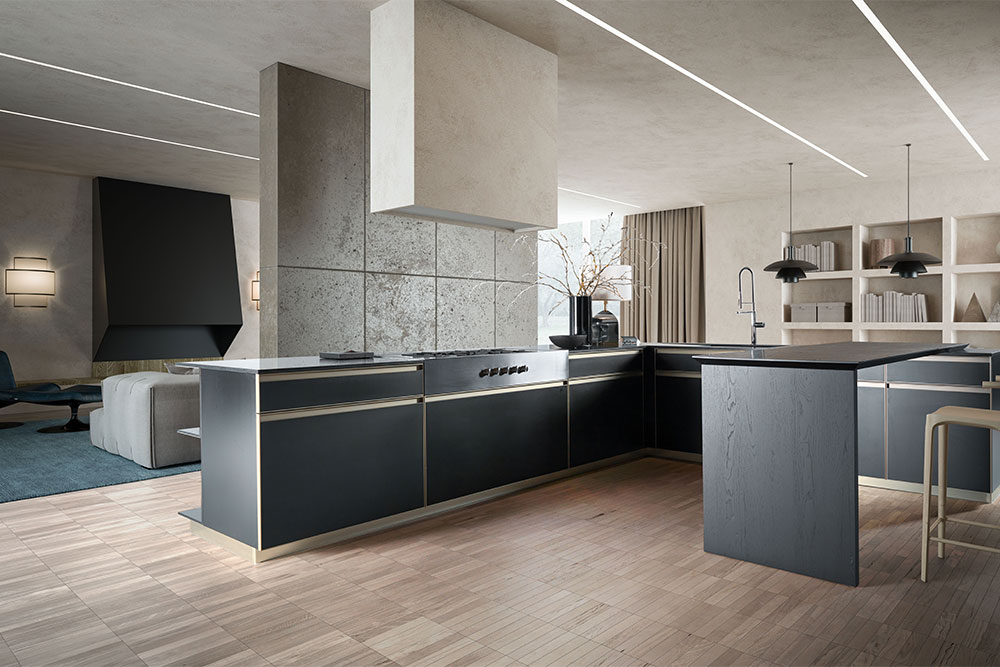 Effeti Cucine
Over half a century history, which translates into projects with attention to every detail
Effeti is synonymous with Made in Italy design of absolute quality, high level and innovative solutions that create dream kitchens.
Each Effeti kitchen comes from a line. A small sign that is inspired by a land of flourishing nature, Tuscany: a place of ancient culture, rich in natural, historical and artistic beauties and in which still today there is a strong attention to local traditions.
Just as every man has the innate desire to be something more, in the same way our line wants to overcome itself, to remove the last limit of the segment, what clips the wings of change, heading instead towards a constant evolution.
Effeti finds its energy all around itself, in that Tuscany where artists where raised with the believe of going further. The harmonious countryside and the unique atmosphere of its landscapes have always been a source of inspiration for our brand, which manages to revive this territory in every project and in every little detail.
This is why all our kitchens collect and preserve the flavours and smells that come from nature: the heady scent of tree bark or the delicate scent of a blossoming flower.